Unit Plan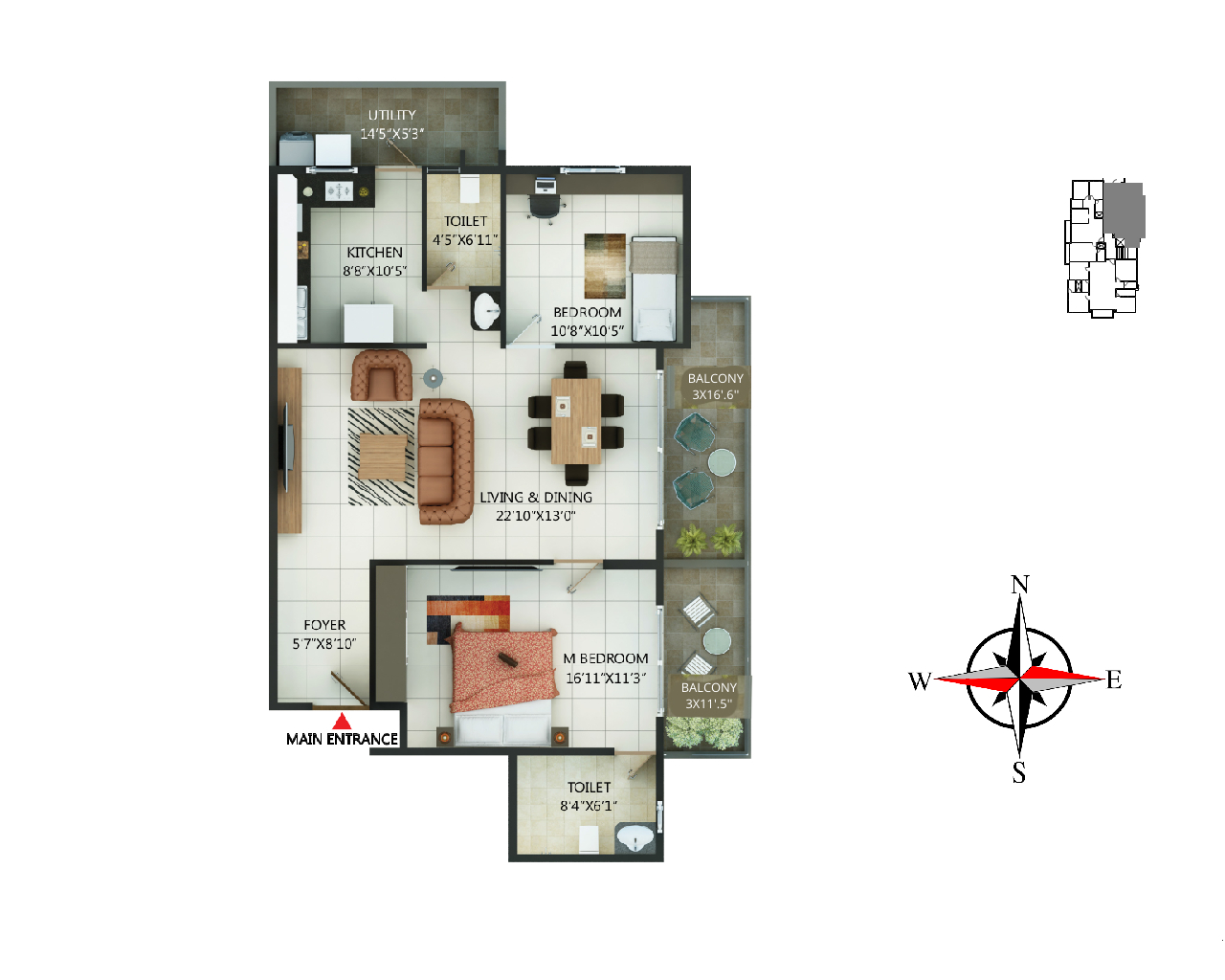 ---
| For any queries - Talk to a Relationship Manager. | Dial 96328 04444 | 1 Square Meter = 10.76 sft |
| --- | --- | --- |
---
| | |
| --- | --- |
| Super Built-up Area | 1,376 SFT |
| RERA Carpet Area | 917 SFT |
| Usable Carpet Area | 996 SFT |
| | |
| Basic Price | ₹ 84,65,152 |
| Premium ₹ 150psft | ₹ 2,06,400 |
| Floor Rise Charges ₹ 25psft | ₹ 34,400 |
| 1 x Exclusive covered Car Park rights | ₹ 3,00,000 |
| Infrastructure Charges | ₹ 3,78,400 |
| | |
| Total Price | ₹ 93,84,352 |
Terms & Conditions
Price sheet is subject to change without notice.
Any introduction of new taxes, levies, Cess and increase or decrease in the taxes would be to the customer's account.
Seller reserves the right to offer alternative unit in case the unit earmarked above is not available for sale on account of any reason beyond our control.
Agreement of sale is to be executed within 21 days from the date of booking.
Stamp Duty/Franking of agreement @ 0.1% (as applicable) to be borne by the customer.
Stamp duty, registration charges and incidental expenses to be borne by the customer and to be paid at the time of registration.
Maintenance from the date of Registration to be paid in advance to Association/Respective Agency Separately.